Dec. 9th, 2013 | 01:58 am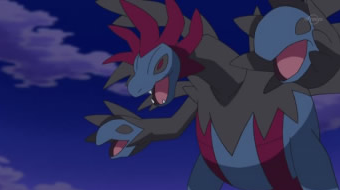 I'm Gib★. Yo.

Pkmncollectors is what has drawn me out from my usual internet prowling and onto LiveJournal. To put it bluntly, I'm really only here for the community. Not much of the blogging type too shy and quiet and whatnot. This journal may be used as a bit of an outlet for my minor Pokemon going-on's that are not yet/are too small to be community worthy. May be. As well as just an accumulation of my important/general Pokemon fricklefrack. Perhaps some other bloggy things too if I'm feelin' especially adventurous.
Current collections:


See these collections in-depth over at my collection site!: My Dahrling Monsters (under contruction)

Old Feedback here
Current Feedback here
Dec. 9th, 2013 | 01:29 am

thaistarr --->
antidahrling
So. I thought my old username was dumb and just not gunna fly. So I brooded and poured many a blood, sweat, and tear into devising a new, better internet alias to hopefully try and retain.
oh i better so help me
So here I am, back again, all fresh and new.